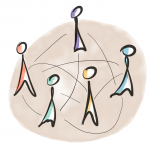 Being a great ScrumMaster is a journey
The Great ScrumMaster Academy will build on top of your Agile mindset, and Scrum experience and help you to skyrocket the success by building great high-performing teams.
Lead and supervised by Zuzi Sochova, author of the Great ScrumMaster: #ScrumMasterWay Book.
Join the program today and become a member of the Great ScrumMaster community.